Elastomeric and Acrylic Roof Coatings
Elastomeric Roof Coatings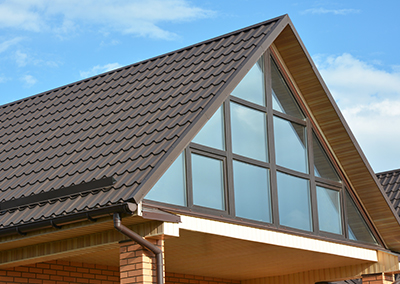 Flat, metal roofs require an extra level of care and attention. Commercial and industrial buildings often rely on flat roof systems as a functional design to meet multiple needs. In order to protect the roof on your building, elastomeric coatings offer the durability and energy savings you're looking for. If you're wondering if an elastomeric roof coating is right for your building, we've compiled a list of benefits you should consider:
Protection – An elastomeric coating will add a seal to the roof, keeping it protected from wind and rain damage.
Energy Savings – White elastomeric coatings are the most popular color choice as it helps to reflect the sun's rays away from the building. This will help your
HVAC to run less, saving you money.
Cost – You can extend the life of your roof by adding a protective coating that costs substantially less than replacing the entire roof.
Installation – Elastomeric coatings take minimal time to apply, which means we'll get the job done quickly and efficiently.
ARB Construction has more than 50 years of experience in the roofing industry. We are happy to answer any questions you may have about whether or not elastomeric roof coating is the right choice for your commercial or industrial building.